Subscription
Home / Subscription
Calendar-year subscriptions' prices are as follows:
- 3,000 dinars (RSD) for individuals,
- 6,000 dinars (RSD) for institutions, and
- 100 euros (EUR) for readers outside of Serbia.
The price of a current issue is 600 dinars, and that of back issues is 300 dinars.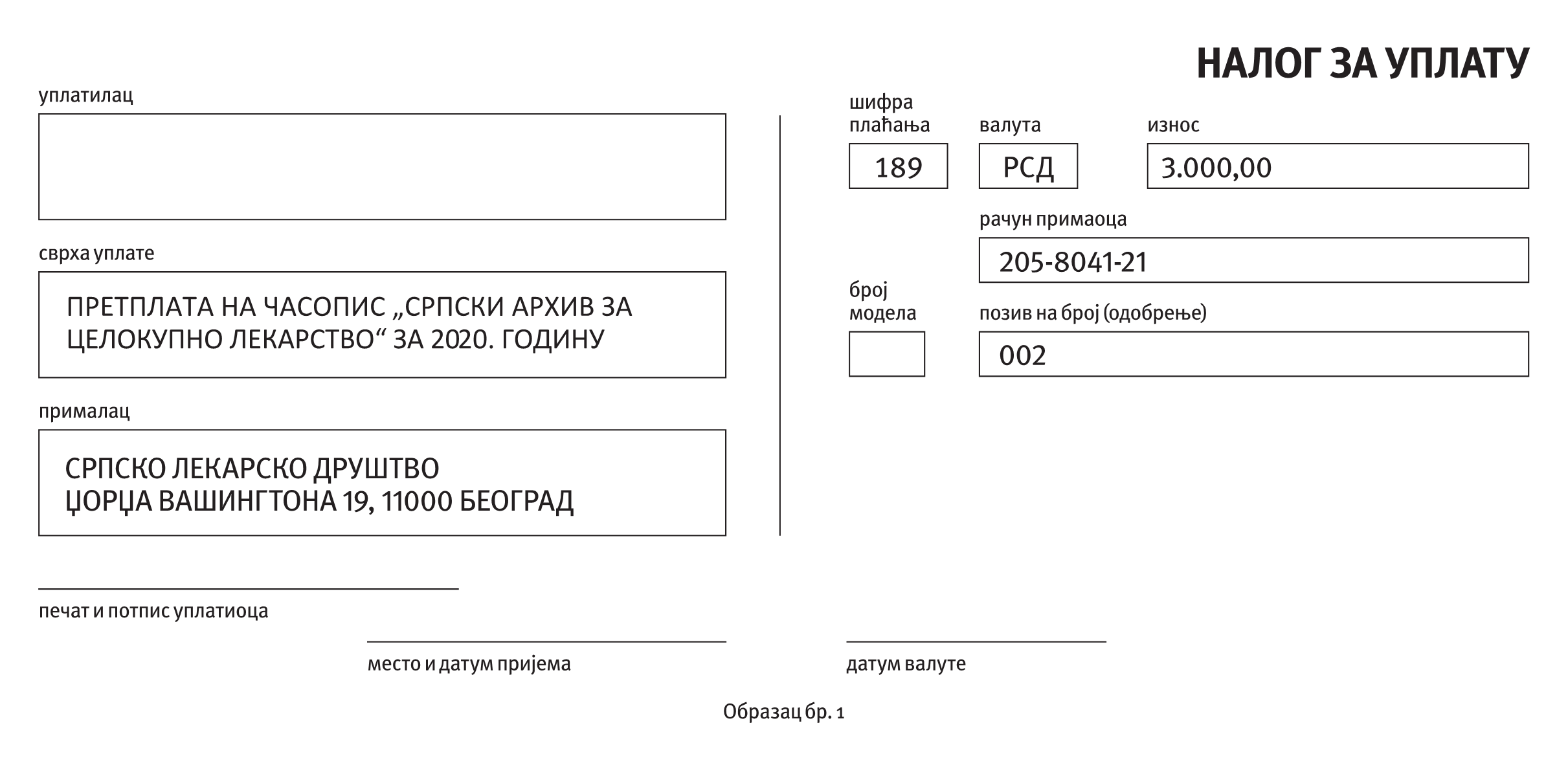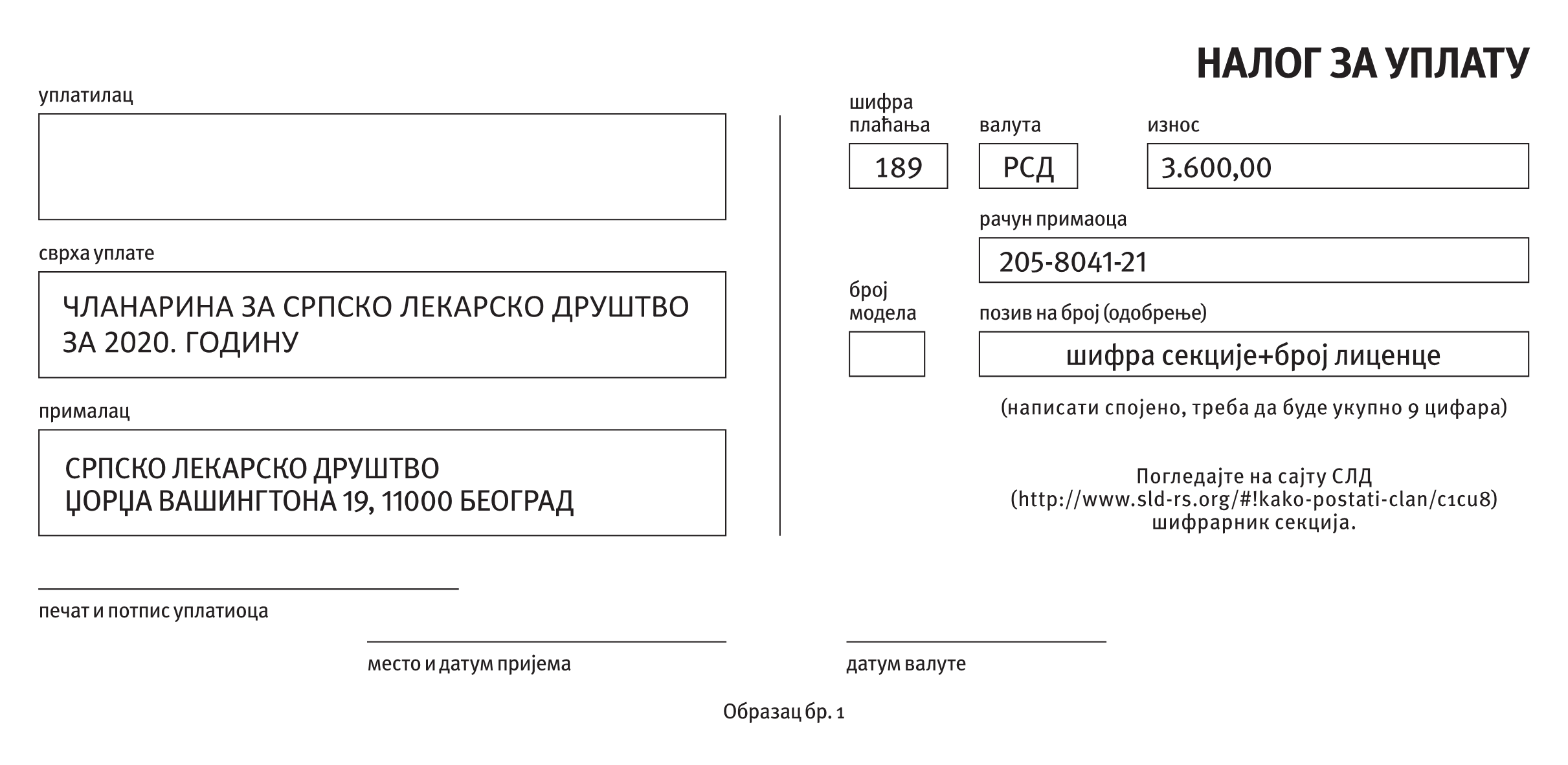 For further details, please contact the Editorial Office of the Serbian Archives of Medicine at office@srpskiarhiv.rs.