Subscription
Home / Subscription
Calendar-year subscriptions' prices are as follows:
- 3,000 dinars (RSD) for individuals,
- 6,000 dinars (RSD) for institutions, and
- 100 euros (EUR) for readers outside of Serbia.
The price of a current issue is 600 dinars, and that of back issues is 300 dinars.
Article Submission Charge Payment Instructions for authors from abroad can be found here.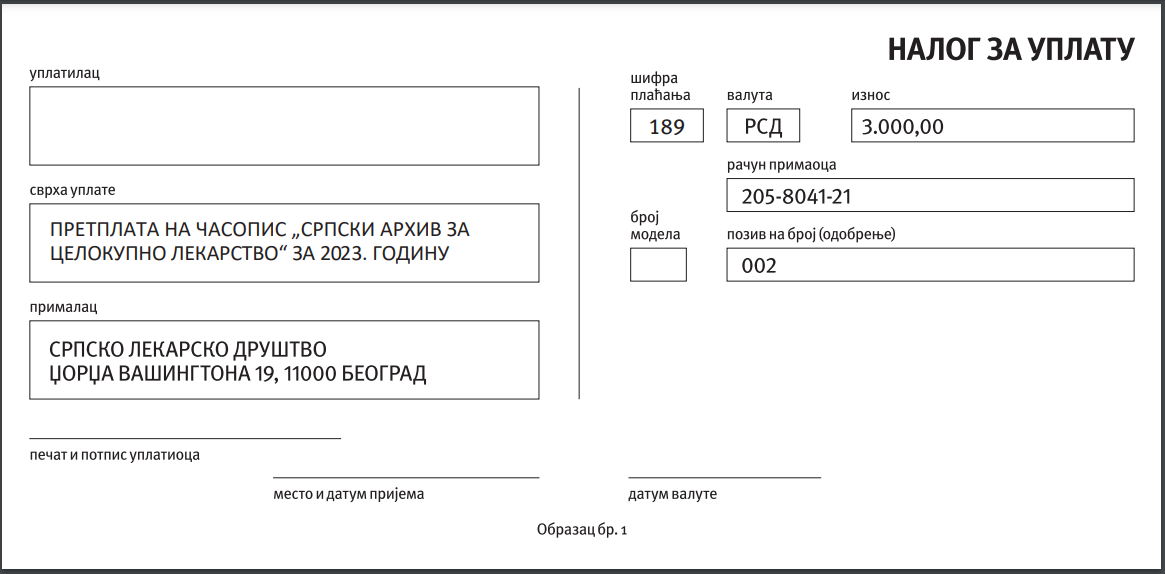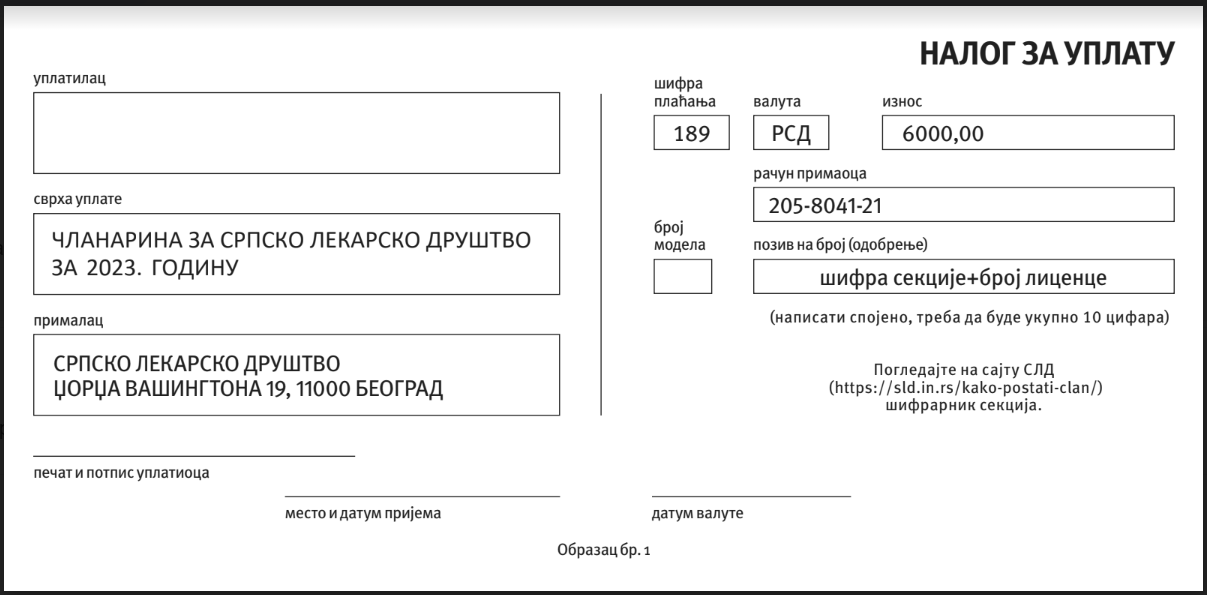 For further details, please contact the Editorial Office of the Serbian Archives of Medicine at office@srpskiarhiv.rs.